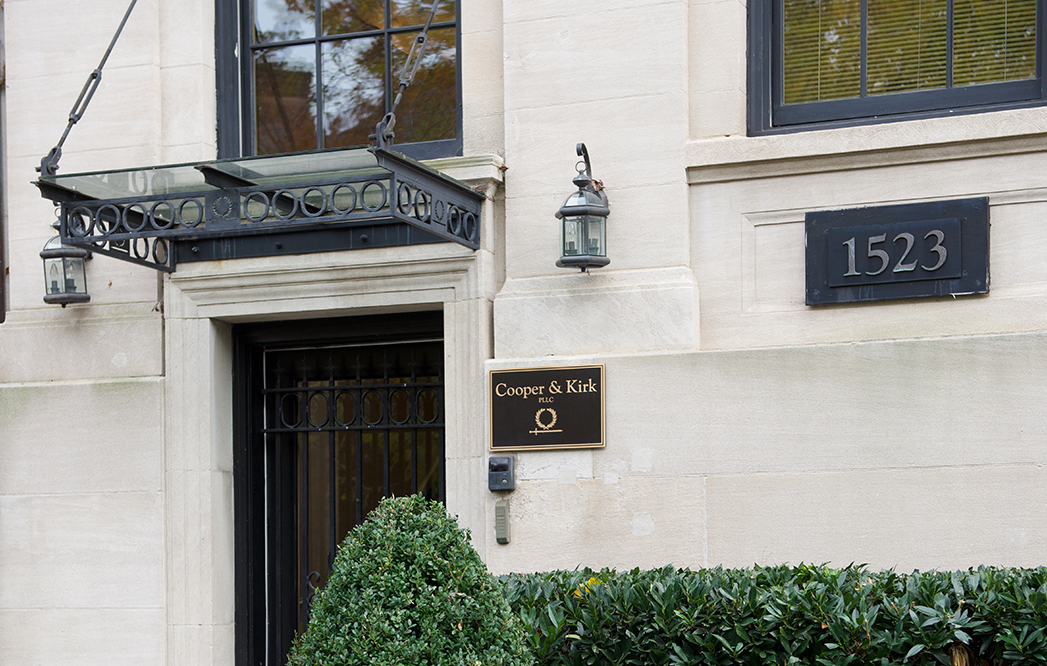 Intellectual Property
Cooper & Kirk has represented clients in a number of industries in high-stakes disputes involving intellectual property issues. We have litigated disputes under both the U.S. patent laws and the U.S copyright laws in a number of federal trial and appellate courts. Our patent work has included litigation against the United States, in the U.S. Court of Federal Claims and the U.S Court of Appeals for the Federal Circuit, seeking compensation for the federal government's unauthorized use of patented inventions, as well as patent validity litigation before the Federal Circuit. We have also filed amicus briefs in important matters before the Supreme Court concerning the proper interpretation and application of the laws governing patent eligibility. Our patent-related litigation has involved disputes over patents issued in cutting edge fields, including the validity of pharmaceutical patents for one of the highest-selling medications on the market and the eligibility of important computer-implemented inventions for patent protection.
Along similar lines, Cooper & Kirk's work in the copyright field has included litigation over the implications under the copyright laws of important technological developments that have transformed the music industry. And we have also litigated high stakes matters involving claims for the misappropriation of trade secrets and the misuse of confidential commercial information.
In addition to our litigation work on intellectual property issues, we have also advised clients on the constitutionality of certain important provisions of the patent laws (including provisions of the America Invents Act of 2011) and legislative efforts to encroach upon other types of intellectual property.
Given our knowledge regarding a wide range of variety of intellectual property issues, as well as the breadth and depth of our experience with numerous types of commercial, administrative, and constitutional disputes, we believe that Cooper & Kirk can offer a fresh and unique perspective to clients faced with intellectual property disputes.