John D. Ohlendorf
B.A. Bethany Lutheran College in 2007 (summa cum laude)
J.D., Harvard Law School in 2010 (magna cum laude)
Judge Raymond Gruender of the United States Court of Appeals for the Eighth Circuit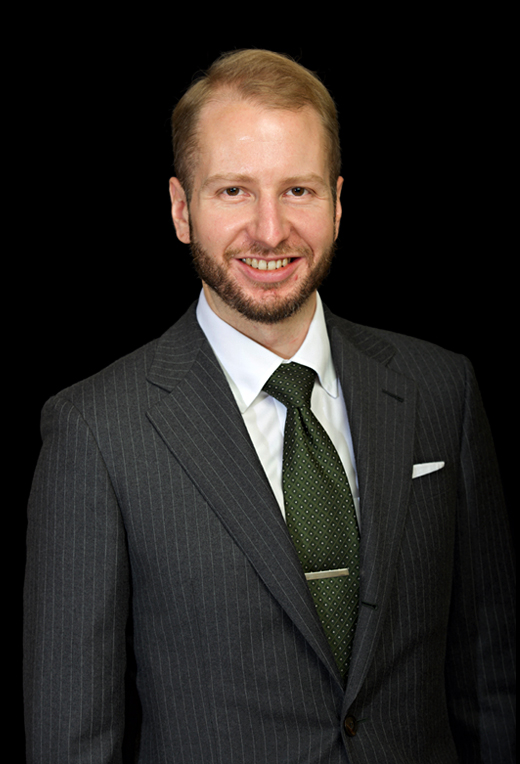 Biography
John Ohlendorf has extensive experience with every aspect of litigation, from arguing discovery disputes and cross-examining trial witnesses to working on appeals at all levels of the state and federal judicial systems. Mr. Ohlendorf has written dozens of briefs in the United States Supreme Court and has argued numerous cases, including appeals in both state and federal court. While much of his career has focused on appellate advocacy, he has also developed deep experience litigating at the trial-court level, consistent with the Firm's frequent approach of handling a matter over its entire lifespan, from the filing of the complaint to proceedings in the Supreme Court.
Mr. Ohlendorf's litigation experience is wide-ranging, but it includes a particular focus on constitutional law and suits against the government. He has litigated multiple claims involving the separation of powers, the Appointments Clause, freedom of speech, the Second Amendment, the Due Process Clause, the Equal Protection Clause, and the Takings Clause. He has been heavily involved in over thirty matters defending the right to keep and bear arms, and he was Counsel of Record on an amicus brief in New York State Rifle & Pistol Association v. Bruen, a recent Supreme Court case involving the Second Amendment right to carry a firearm, that was singled out by Justice Kavanaugh during the oral argument as very helpful to his consideration of the case. Mr. Ohlendorf has also litigated many cases involving administrative law and government contracts.
Before coming to Cooper & Kirk, Mr. Ohlendorf clerked for Judge Raymond Gruender of the United States Court of Appeals for the Eighth Circuit, taught at Northwestern University School of Law as an Olin-Searle-Smith Fellow, and then at Georgetown University Law Center as a Visiting Lecturer and Fellow at the Georgetown Center for the Constitution. His articles have been published in the Notre Dame Law Review, the Harvard Journal of Law and Public Policy, National Affairs (with Joel Alicea), the Georgia Law Review, and the Maine Law Review. He received a J.D. from Harvard Law School, magna cum laude, in 2010, where he was an Editor for the Harvard Journal of Law and Public Policy, and graduated with a B.A. from Bethany Lutheran College, summa cum laude, in 2007.
Additional Information
District of Columbia
Missouri
U.S. Supreme Court
U.S. Court of Appeals for the First Circuit
U.S. Court of Appeals for the Second Circuit
U.S. Court of Appeals for the Third Circuit
U.S. Court of Appeals for the Fourth Circuit
U.S. Court of Appeals for the Fifth Circuit
U.S. Court of Appeals for the Sixth Circuit
U.S. Court of Appeals for the Ninth Circuit
U.S. Court of Appeals for the Eleventh Circuit
U.S. Court of Appeals for the Federal Circuit
U.S. Court of Appeals for the District of Columbia Circuit
U.S. Court of Federal Claims
U.S. District Court for the District of Columbia
U.S. District Court for the Northern District of Florida
U.S. District Court for the Eastern District of Missouri
Supreme Court of Missouri