David H. Thompson
A.B., Harvard University in 1991 (magna cum laude & Phi Beta Kappa)
J.D., Harvard Law School in 1994 (cum laude)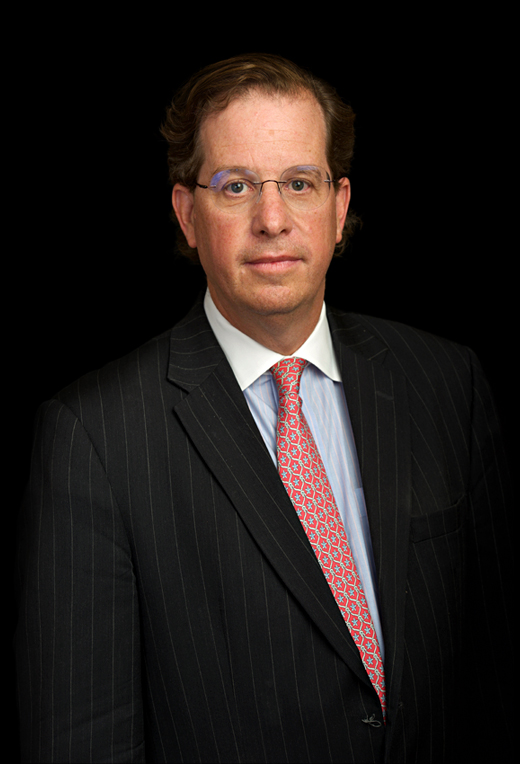 Biography
David H. Thompson is the Managing Partner of Cooper & Kirk and joined the firm at its founding. Mr. Thompson has extensive trial and appellate experience in a wide range of matters and has secured victories worth billions of dollars. He has litigated cases in over 30 federal district courts, argued in each of the 13 federal circuit courts of appeal, and argued before the U.S. Supreme Court, as well as many state courts. Mr. Thompson was awarded an A.B. degree, magna cum laude, from Harvard University in 1991, where he was elected to Phi Beta Kappa. In 1994, Mr. Thompson received a J.D. degree, cum laude, from Harvard Law School.
In commercial matters, Mr. Thompson has had significant trial experience in litigating large claims for plaintiffs and defendants. Having served as the de facto general counsel to several companies, Mr. Thompson has developed significant practical business experience, which allows him to be extremely effective in litigating commercial disputes. He led the firm's trial team that won a $205 million verdict in AmBase Corp. v. United States. More broadly, Mr. Thompson has prepared complex damage analyses in antitrust, securities, and breach of contract cases. In connection with these matters, Mr. Thompson has taken hundreds of depositions, including depositions of members of Congress, senior executives, expert witnesses, high ranking government and university officials, employees, and union leaders.
Mr. Thompson also has extensive experience in constitutional litigation. Mr. Thompson has litigated numerous cases involving freedom of speech, religious liberties, civil rights, voting rights, takings of property, Second Amendment, and separation of powers issues.
Mr. Thompson has also served as an adjunct faculty member at Georgetown University Law Center and a visiting professor at the University of Georgia Law School's DC campus. The class he taught most recently is Lawyering in Public, a course focusing on how to litigate high profile cases. He is also a frequent speaker on trial tactics and has served as an expert witness. Several major law firms have hired Mr. Thompson to represent their firms.
Selected commercial litigation experience:
Breach of contract:
AmBase Corp. v. United States, 100 Fed.Cl. 548: conducted three month trial in breach of contract case resulting in $205 million verdict. On appeal, the case settled for $180 million dollars.
Fairholme v. FHFA: represents shareholders in breach of contract claim against Fannie Mae and Freddie Mac involving tens of billions of dollars of damage.
Harbinger v. United States: successfully represented hedge fund in multibillion-dollar litigation involving spectrum licensing rights.
216 Jamaica Ave., LLC v. S&R Playhouse Realty Co., 540 F.3d 433 (6th Cir.): successfully represented New York real estate company in breach of contract case involving major property in Cleveland. The case is one of several gold clause cases Mr. Thompson has prosecuted.
Lea v. United States: represented the auditor of Arkansas in a suit seeking over $200 million of damage for breach of contract concerning US savings bonds. The Court of Federal Claims awarded summary judgment for plaintiffs, and the Federal Circuit reversed.
Citizens Federal Bank v. United States: conducted two week trial culminating in $18 million verdict. Successfully defended the verdict on appeal.
Represented large charitable entity in dispute with investment manager. The case resulted in a nine figure settlement.
Represents real estate investor in a suit seeking over $150 million in damage in connection with construction of one of the tallest residential buildings in the world.
Administrative:
Collins vs. Mnuchin: argued before U.S. Supreme Court in case challenging statutory authority of the government to nationalize Fannie Mae and Freddie Mac wiping out over $33 billion of private property.
Berger v. HHS: successfully obtained TRO preventing illegal plan to expand Medicaid in North Carolina. After the TRO was obtained, the illegal plan was abandoned.
Susquehanna International Group v. SEC: successful APA challenge to the Options Clearing Corporation's capitalization plans. After remand from the D.C. Circuit, the SEC vacated the challenged $150 million plan.
Ford Motor Co. v. United States, 286 F.3d 1335 (Fed. Cir.): successfully represented Ford Motor Company in dispute over customs duties.
Internet gambling: represent the Coalition to Stop Internet Gambling in litigation over the meaning of the Wire Act.
Community Financial Services Association v. FDIC: challenge to Operation Chokepoint under both the due process clause and the APA. The district court denied the government's motion to dismiss, and after extensive discovery into the government's conduct, the case settled.
Represented members of Congress in challenge to CFPB.
Represent firearms retailers in public nuisance challenges brought by various governmental entities.
EEOC v. Northern Contractors of New Jersey: represented state affiliate of Sheet Metal Workers International and successfully vacated district court's attempted expansion of a system of racial quotas and preferences.
Antitrust:
Represent state of Montana in suit challenging Google's digital advertising monopoly.
Novell, Inc. v. Microsoft Corp.: represented Novell in a multi-billion dollar antitrust lawsuit against Microsoft.
Appealed the district court's dismissal of the suit, and the Fourth Circuit reversed and reinstated the case.
Spectrum Stores, Inc. v. CITGO Petroleum Corp.: represented gasoline wholesalers in antitrust suit against CITGO.
Jung v. Association of American Medical Colleges: represented doctors in antitrust challenge to monopsony imposed by national residency match program.
Class action:
Bonner v. OPM: named to executive committee of class action on behalf of 21 million current and former government employees whose personal information was inadequately safeguarded.
In re Volkswagen Clean Diesel Cases: named interim lead counsel in Eastern District of Virginia in suit relating to Volkwagen's fraudulent emissions representations.
Shank v. Health Care Services, Inc.: represented class in suit on behalf of patients denied access to cure for hepatitis C in violation of their contractual rights.
Employment litigation:
Represented plaintiffs and defendants in numerous cases involving race, gender, age, and pregnancy discrimination.
Represented numerous senior executives in severance negotiations.
Consumer Protection:
Represent the state of Indiana against TikTok in suit challenging a variety of misrepresentations made to American consumers.
Represent the state of Montana in an investigation into Instagram's representations to consumers.
Internal investigations:
Led numerous internal investigations for large corporate clients, including several defense contractors.
Represented senior official at the World Bank in high profile internal investigation.
Represented former staffer to Tom DeLay in investigation.
Counseled high ranking DOJ official in internal investigation.
Intellectual property:
Expert Choice, Inc. v. Gartner, Inc., (D. Conn.): represented software developer in suit for copyright infringement. After extensive discovery of defendant, the case settled.
A&M Records, Inc. v. Napster, Inc., 239 F.3d 1004 (9th Cir.): successfully represented Recording Industry of America in its efforts to shut down Napster.
Represented technology firm in trade secrets dispute.
Represented manufacturer in intellectual property dispute involving tens of millions of dollars of damage. The case settled on favorable terms.
Represented software company in infringement suit against major university. After defeating motion to dismiss, the case promptly settled.
Represent state in challenge to practices of large tech companies.
RICO:
Safe Streets v. Alternative Holistic Healing (D. Colo.): obtained summary judgment on liability on behalf of individual Coloradans whose property has been injured by the recreational marijuana industry.
Represents Pennsylvania hospital chain in RICO suit involving fraudulent conduct by competitors.
Represented real estate investor in RICO suit in connection with $900 million building project in New York City.
Represented mall owner in Massachusetts in suit to recover damages resulting from operation of illegal marijuana facility. After defeating a motion to dismiss, the case settled.
Protests:
Successfully litigated a bid protest against agency in connection with a defense contract.
Securities Litigation:
Advised numerous clients in matters before the SEC and state securities agencies.
Lesser v. Quadramed Corp.: successfully represented shareholder in securities fraud case under Rule 10b-5.
Defeated motion to dismiss and the case settled quickly thereafter.
Torts/Personal injury:
Represented numerous plaintiffs in variety of personal injury cases.
Whistleblower litigation:
United States ex rel. Thompson v. Columbia /HCA Healthcare Corp.: represented whistleblower in qui tam matter that resulted in a $252 million settlement.
Represent whistleblower in suit against major defense contractors.
Represent several whistleblowers before the SEC.
Selected constitutional litigation:
First Amendment:
McConnell v. FEC: challenged McCain-Feingold legislation's ban on speech in the immediate run-up to elections in both the district court and in the Supreme Court.
Obtained mandamus order requiring dismissal of First Amendment claim against members of the Arkansas Supreme Court.
Represent the state of Louisiana in its suit against the Biden Administration for censoring conservative viewpoints with the assistance of Twitter and other large technology companies.
Represented state of North Carolina in successfully defending against First Amendment challenges to various voting rights laws.
Represent the state of Florida in defending its ban on censorship by Big Tech firms.
Represent members of the firearms industry in suits challenging speech rights of defendants.
United States Chamber of Commerce v. Washington State: represented the Chamber in challenge to Washington State's public disclosure laws before state Supreme Court.
Successfully obtained mandamus order on First Amendment grounds to prevent the disclosure of internal campaign communications.
Represented members of Congress in defense of a cross memorial in an Establishment Clause challenge.
Advises numerous clients on election law, speech, advertising, and defamation issues.
Second Amendment:
Represented plaintiffs in cases around the country implicating the right to keep and bear arms. Litigated cases in the First, Second, Third, Fourth, Fifth, Sixth, Seventh, Ninth, Tenth, and Eleventh and DC Circuits and related district courts, as well as numerous state courts.
Represented the Pink Pistols, an organization advocating on behalf of sexual minorities, in challenge to D.C.'s ban on carriage of firearms. Successfully obtained preliminary injunction of the ban. On appeal, the DC Circuit invalidated the ban.
Successfully challenged Chicago's ban on the sale of firearms.
Successfully challenged Illinois' ban on the carriage of firearms.
Privacy rights: obtained preliminary injunction in suit challenging New York's mandatory disclosure regime of pistol permit holders.
Fifth Amendment:
Represented numerous clients in takings claims in the Court of Federal Claims, including AmBase Corporation ($205 million verdict).
Represents Fairholme Funds and WR Berkley in suit challenging nationalization of Fannie Mae and Freddie Mac.
Represents landlords in suit challenging constitutionality of New York's rent control regime.
Drafted numerous white papers demonstrating that proposed legislation runs afoul of the Takings Clause.
Represent landowners in successful takings claim involving water rights.
Represented insurance companies in connection with efforts to impose retroactive liability on the industry.
Advised numerous investors on viability of takings claims pursued by publicly traded companies.
Civil Rights:
Duke Lacrosse: represented 38 members of the 2006 Duke lacrosse team in litigation against Duke University. After defeating Duke's motion to dismiss and completing extensive fact discovery, the case settled.
Affirmative Action: successfully defended California's Proposition 209, which eliminated affirmative action in education and contracting. Defended similar law in Michigan before the Sixth Circuit and United States Supreme Court.
Represent the state of Alabama defending its ban on puberty blockers being provided to minors.
School desegregation: successfully represented East Baton Rouge School District in litigation ending federal judicial supervision of the district.
Conducted two week trial on behalf of official proponents of California's Proposition 8 which restored the traditional definition of marriage.
Election law:
Won 8-1 victory in the United States Supreme Court in a ruling that held that the North Carolina legislature had the right to intervene to defend its election laws.
Argued Moore v. Harper before the United States Supreme Court and sought restoration of congressional redistricting plan under the Elections Clause.
Conducted three week trial for the North Carolina legislature in case involving a challenge to their voter ID law. Successfully argued for reversal of district court preliminary injunction in Fourth Circuit.
Johnson v. Governor of Florida: successfully defended Florida's law disenfranchising convicted felons in trial court and on appeal.
Represent plaintiff in challenge to use of drop boxes in Wisconsin.
Represent the North Carolina legislature in several suits challenging state election laws involving rules pertaining to absentee ballots, polling availability, and related matters.
Represented voters in Nevada in effort to stop illegal aliens from voting.
In North Carolina, successfully obtained order under the All Writs Act to maintain witness requirement for absentee ballots.
Howell v. McAuliffe: successfully represented Speaker of the House in Virginia in overturning mass clemency order of governor.
Successfully represented candidate for state attorney general in ethics investigation and related civil litigation. All charges and claims were dismissed.
Represented congressional candidate in elections clause challenge to Pennsylvania rules relating to absentee ballots.
Separation of Powers:
Successfully argued before the United States Supreme Court in Collins v. Yellen in challenge to the structure of the Federal Housing Finance Administration.
Clinton v. City of New York: successfully challenged the Line Item Veto Act in the Supreme Court.
Glavin v. Clinton: successfully challenged in the Supreme Court the Clinton Administration's efforts to conduct a statistical sample as part of the census rather than an actual enumeration of the population.
Rop v. FHFA: appointments clause and nondelegation challenge to nationalization of Fannie Mae and Freddie Mac.
Submitted numerous amicus briefs on behalf of Members of Congress on separation of powers issues.
Analyzed and litigated Appointment Clause issues in numerous contexts.
Successfully quashed subpoena served on sitting U.S. Senator.
Due Process:
Retained by the Justices of the West Virginia Supreme Court and successfully defended against due process challenge to the state's handling of asbestos litigation.
Successfully challenged Illinois' system of background checks for carrying firearms that provided no notice or opportunity to be heard to those whose applications were denied.
Challenged the Obama Administration's Operation Choke Point as a violation of due process.
Represented North Carolina in election suits seeking relief under the due process clause.
Prepared white paper analyzing due process implications of forcing the people of Puerto Rico to vote on a referendum containing a false description of Commonwealth status.
Preemption:
Litigated numerous preemption cases.
Obtained TRO and summary judgment against the Village of Deerfield, Illinois in preemption case.
Represent plaintiffs in suit against City of Pittsburgh in preemption case. Won summary judgment.
National Security:
Represented former Attorney General John Ashcroft in connection with his testimony on DOJ's "torture memos" before the House Judiciary Committee.
Commerce Clause:
Coors Brewing Company v. Calderon, (D.C. Cir.): successfully represented Governor of the Commonwealth of Puerto Rico, in a challenge to Puerto Rico's graduated beer tax regime.
Advised numerous clients on matters related to the Dormant Commerce Clause.
Additional Information
District of Columbia
New York
U.S. Supreme Court
U.S. Court of Appeals for the First Circuit
U.S. Court of Appeals for the Second Circuit
U.S. Court of Appeals for the Third Circuit
U.S. Court of Appeals for the Fourth Circuit
U.S. Court of Appeals for the Fifth Circuit
U.S. Court of Appeals for the Sixth Circuit
U.S. Court of Appeals for the Seventh Circuit
U.S. Court of Appeals for the Eighth Circuit
U.S. Court of Appeals for the Ninth Circuit
U.S. Court of Appeals for the Tenth Circuit
U.S. Court of Appeals for the Eleventh Circuit
U.S. Court of Appeals for the Federal Circuit
U.S. Court of Appeals for the District of Columbia Circuit
U.S. Court of Federal Claims
U.S. District Court for the District of Colorado
U.S. District Court for the District of Columbia
U.S. District Court for the Northern District of Florida