Charles J. Cooper
Chairman and Founding Partner
B.S., University of Alabama School of Business Administration in 1974 (with Honors)
J.D., University of Alabama School of Law in 1977 (First in Class; Editor-in-Chief, Alabama Law Review)
Justice William H. Rehnquist, United States Supreme Court
Judge Paul Roney, United States Court of Appeals for the Fifth Circuit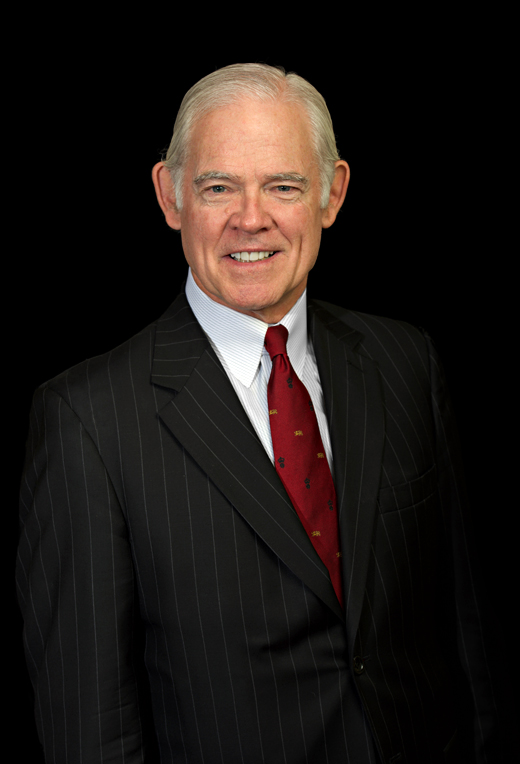 Biography
Charles J. Cooper is a founding member and the chairman of Cooper & Kirk, PLLC, "one of the Nation's leading litigation boutiques" (Above The Law 2017). The National Law Journal recently wrote that Mr. Cooper's "brilliant legal career has so far spanned five decades and thrust Cooper into the spotlight in some of the most historic moments of the country's modern history." He has argued nine cases before the United States Supreme Court and scores of appeals before each of the 13 federal courts of appeals and several state supreme courts. He has been lead trial counsel in numerous complex, weeks-long trials in federal courts throughout the country. Named by the National Law Journal as one of the 10 best litigators in Washington D.C., Mr. Cooper's work has been reported in numerous press accounts, and he has been called a "powerhouse attorney" (Fortune 2015), "a hard-nosed litigator" (Washington Post 2017), and "one of the country's most in-demand civil litigators and a Washington legal institution unto himself" (The American Spectator 2014). He is a member of the Alabama, Georgia, and District of Columbia bars, as well as the bars of the U.S. Supreme Court, all 13 federal circuit courts of appeals, and many federal district courts.
After graduating from the University of Alabama School of Law in 1977, where he ranked first in his class and served as Editor-in-Chief of the Alabama Law Review, Mr. Cooper began his career as a law clerk to Judge Paul Roney on the Fifth Circuit Court of Appeals and to Justice William H. Rehnquist in 1978–79. He then practiced law in Atlanta for two years before joining the Civil Rights Division of the U.S. Department of Justice, where he served as the Deputy Assistant Attorney General in charge of, among other things, appellate matters. In 1985 President Reagan appointed him to the position of Assistant Attorney General for the Office of Legal Counsel, which is the office responsible for providing legal opinions and advice to the White House, the Attorney General, and Executive Branch departments and agencies on issues covering the full spectrum of federal constitutional, statutory, and regulatory law.
In 1988 he returned to private practice as a litigation partner in the Washington, D.C. office of McGuireWoods. From 1990 until the founding of Cooper & Kirk in 1996, he was a partner at Shaw Pittman (now Pillsbury Winthrop Shaw Pittman), where he headed the firm's Constitutional and Government Litigation Group.
Mr. Cooper has represented a wide range of public and private clients in highly complex constitutional, civil rights, antitrust, healthcare, banking, intellectual property, elections, campaign finance, administrative, commercial, and government contract cases. He has led trial teams in cases that have won judgments and settlements valued in the billions of dollars and that have established ground-breaking constitutional precedents.
Much of Mr. Cooper's practice has involved representing high-profile clients in nationally prominent matters, including: 38 members of the Duke Lacrosse team falsely accused of rape by officials of Duke University and the City of Durham; high-ranking government officials such as Attorney General John Ashcroft, Attorney General Jeff Sessions, and Ambassador John Bolton; several Governors and United States Senators; over 100 Members of Congress; and many state, territorial, and local government bodies and officials. He has also represented and advised government officials and public figures in connection with sensitive private issues that needed to be, and were, resolved discreetly without becoming matters of public record.
In 1998 Chief Justice Rehnquist appointed Mr. Cooper to the Standing Committee on Rules of Practice and Procedure of the Judicial Conference of the United States, where he served for three terms. He also served as a Public Member, appointed by President George H.W. Bush, of the National Commission on Judicial Discipline and Removal. He is a member of numerous professional associations, including the American Law Institute (since 1993) and the American Academy of Appellate Lawyers (since 1996). He is also an active member of the Federalist Society and the Republican National Lawyers Association, which in 2010 named him Republican Lawyer of the Year and in 2016 honored him with its Edwin Meese III Award.
Mr. Cooper has published scores of articles and spoken extensively on constitutional and legal policy topics. He has appeared before congressional committees on 24 occasions, testifying as an expert on a wide variety of legal issues, including the Chevron doctrine of judicial deference to administrative agencies, the diversity of citizenship jurisdiction of federal courts, statehood bills for Puerto Rico and the District of Columbia, and the impeachment of President Clinton.
Additional Information
District of Columbia
Alabama
Georgia
U.S. Supreme Court
U.S. Court of Appeals for the First Circuit
U.S. Court of Appeals for the Second Circuit
U.S. Court of Appeals for the Third Circuit
U.S. Court of Appeals for the Fourth Circuit
U.S. Court of Appeals for the Fifth Circuit
U.S. Court of Appeals for the Sixth Circuit
U.S. Court of Appeals for the Seventh Circuit
U.S. Court of Appeals for the Eighth Circuit
U.S. Court of Appeals for the Ninth Circuit
U.S. Court of Appeals for the Tenth Circuit
U.S. Court of Appeals for the Eleventh Circuit
U.S. Court of Appeals for the Federal Circuit
U.S. Court of Appeals for the District of Columbia Circuit
U.S. Court of Federal Claims
U.S. District Court for the District of Colorado
U.S. District Court for the District of Columbia
U.S. District Court for the Northern District of Florida