Brian W. Barnes
Justice Samuel A. Alito, Jr. United States Supreme Court (2012-2013)
Judge Thomas B. Griffith, United States Court of Appeals for the District of Columbia Circuit (2010-2011)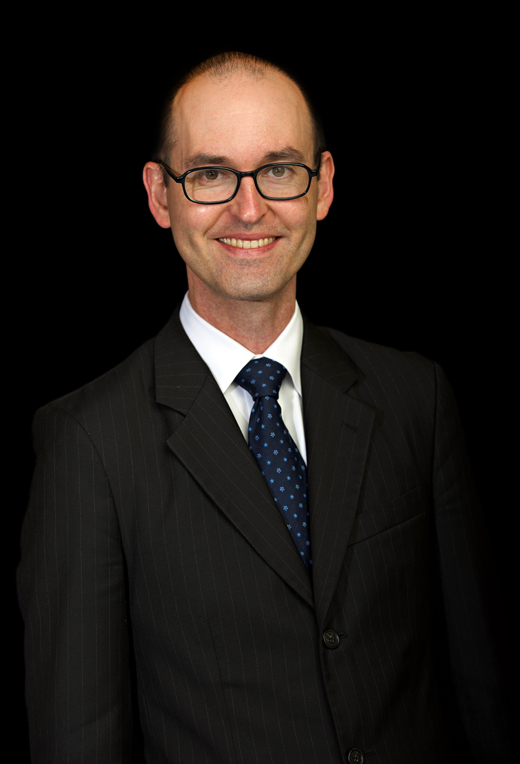 Biography
Brian Barnes is experienced in every aspect of litigation, having tried cases to both judges and juries, deposed numerous expert witnesses and the senior executives of Fortune 100 companies, quarterbacked privilege and other discovery disputes, and argued in both federal appellate and state supreme courts. Representative examples of Mr. Barnes's work as a litigator include:
Fannie Mae/Freddie Mac Net Worth Sweep Litigation: Mr. Barnes represents shareholders in Fannie and Freddie in several cases challenging a 2012 government action that wiped out shareholders' investments:

Argued appeal in the Federal Circuit in which shareholders allege that the Net Worth Sweep was an unconstitutional taking of property under the U.S. Constitution.
Principal author of both cert- and merits-stage briefs in Collins v. Yellen, 141 S. Ct. 1761 (2021), which held that the Federal Housing Finance Agency's structure violates the separation of powers.
Spearheaded largely successful effort to defeat federal government's attempts to withhold documents under the deliberative process and bank examination privileges in the Court of Federal Claims.
Deposed current and former senior executives at Fannie and Freddie, including both companies' CEOs at the time of the Net Worth Sweep, in connection with breach of contract suit pending in federal district court.

First Amendment and Section 230: Mr. Barnes represents the Director of Florida's Department of Management Services in NetChoice v. Moody, No. 21-12355 (11th Cir.), which is a First Amendment and federal preemption challenge to a Florida law that regulates content moderation by social media platforms. Mr. Barnes presented argument for the defendants in the district court concerning a preliminary injunction that is the subject of a pending appeal.
Administrative Law: Mr. Barnes has represented both plaintiffs and defendant-intervenors in a variety of cases concerning the lawfulness of agency action. Among other matters, he represents parties that have sought to intervene in defense of the Department of Education's 2020 rule concerning free speech and the procedural protections afforded to students in Title IX proceedings.
Election Law: Mr. Barnes is a veteran of fast-paced disputes over procedures to be used in upcoming elections. In the 2020 election cycle, he was involved in cases concerning last-minute changes to election procedures used in Pennsylvania and North Carolina.
Racketeer Influenced and Corrupt Organizations Act (RICO): Mr. Barnes has represented plaintiffs in numerous civil RICO cases. He successfully argued Luke's Health Network v. Lancaster General Hospital, 967 F3d 295 (3d Cir. 2020), in which the Third Circuit reversed dismissal of RICO claims brought by a putative class of Pennsylvania hospitals that Mr. Barnes represents. Mr. Barnes also pioneered the use of civil RICO against state-licensed marijuana businesses, successfully arguing in the Tenth Circuit that state-legal marijuana businesses that violate federal law are subject to suit under civil RICO. See Safe Streets Alliance v. Hickenlooper, 859 F.3d 865 (10th Cir. 2017).
Gun Rights: Mr. Barnes has argued for more robust protection of Second Amendment and other gun rights in numerous cases. Among other matters, he represents plaintiffs challenging local gun ordinances in Pennsylvania and Illinois state court.
Mr. Barnes clerked for Justice Samuel Alito at the United States Supreme Court and Judge Thomas B. Griffith at the United States Court of Appeals for the District of Columbia Circuit. He graduated from Yale Law School and from Yale College. Mr. Barnes grew up in Oklahoma and is a member of the District of Columbia and Colorado bars.
Additional Information
District of Columbia
Colorado
U.S. Supreme Court
U.S. Court of Appeals for the First Circuit
U.S. Court of Appeals for the Second Circuit
U.S. Court of Appeals for the Third Circuit
U.S. Court of Appeals for the Fifth Circuit
U.S. Court of Appeals for the Sixth Circuit
U.S. Court of Appeals for the Seventh Circuit
U.S. Court of Appeals for the Eighth Circuit
U.S. Court of Appeals for the Ninth Circuit
U.S. Court of Appeals for the Tenth Circuit
U.S. Court of Appeals for the Eleventh Circuit
U.S. Court of Appeals for the Federal Circuit
U.S. Court of Appeals for the District of Columbia Circuit
U.S. Court of Federal Claims
U.S. District Court for the District of Colorado